Timber floors are widely accepted in almost every house nowadays, and with time, it also requires maintenance, and a neat process of sanding achieves that. There could be many options for you to look for Floor Sanding in Geelong, but they might not be as ambitious as we at Timber Floor Sanding Melbourne. You may be having doubts if you're opting for floor sanding the first time. Check out the FAQs that have been received by us from many people, in case they help you out!
Is there a lot of dust generated by sanding machines?
Although some dust is unavoidable, our skilled sanding machines are dust-free to the tune of 98%. When we come across a very uneven surface, we can end up with a slightly higher percentage of dust than we would otherwise. We also use high-powered dust extractors, so please let us know if low-dust emission is important to you. We also tape up areas, so dust doesn't disperse around the building.
When sanding a floor, how long does it take?
It should take one day to sand and another day to hand finish and varnish/wax or oil an average-sized room (bedroom, lounge, or hallway, for example). Unexpected circumstances, such as repairs to the floor's main body or board replacement, can cause the job to take longer. You should also provide extra time for the varnish, wax, or oil finish to cure fully, during which time the floor should not be stepped on. Depending on the floor finish selected, we will have an estimation of how long this will take.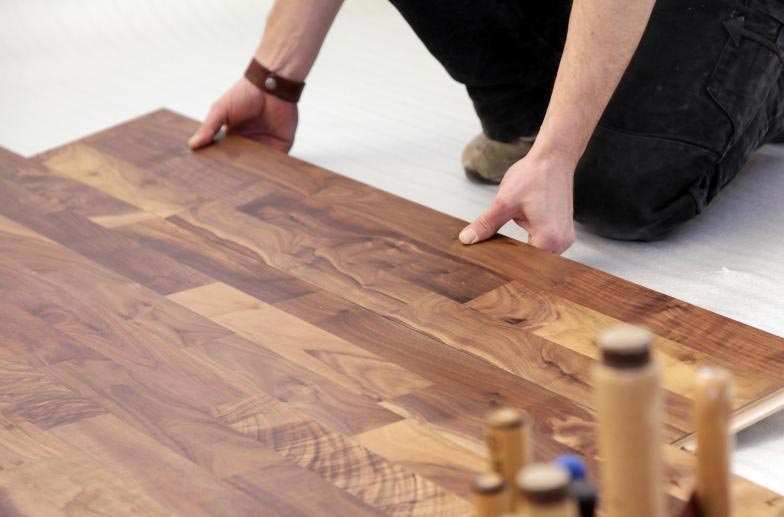 After sanding, what colour would the floor be?
It all depends on the type of wood used to build your floor; in their natural state, hardwoods such as oak, mahogany, and maple are darker, while softwood pine can range from a pale honey colour to a dark golden brown. On the other hand, most woods can be dyed, bleached, waxed, or oiled to any colour you choose.
How long would my new floor last?
The general rule is that the higher the foot traffic, the more wear. The hallways would receive the most traffic in a typical family home with two adults, two children, and possibly a medium-sized dog. You may expect the floor to last no more than 4-5 years if you don't use a good entrance mat and do very little maintenance and cleaning. Your floor will last much longer if you scrub it regularly and use sensible precautions, including felt pads on chair legs and furniture coasters under sofas.
What is the best way to reach us?
You can reach us by phone or email, or you can request a call back from us on our website. We'll have a short talk about what you want to do with your floor, and if we can help, we'll set up a site visit.
Bottom Line,
Once everything is fixed, our fully-trained sanding team at Timber Floor Sanding Melbourne will arrive at the pre-arranged time to give you the experience of Best Floor Sanding in Melbourne.